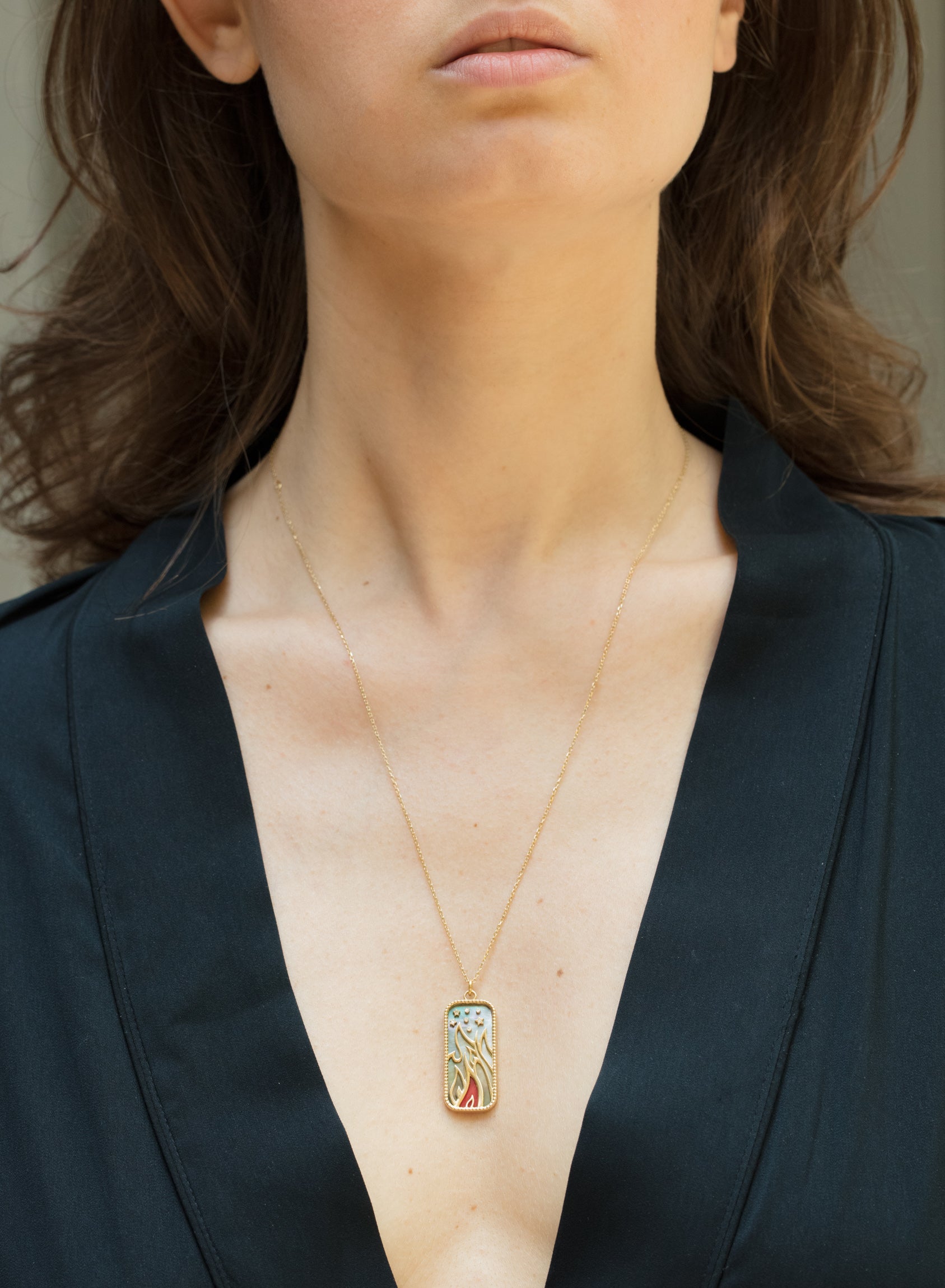 Elements of Love - Fire Pendant

Female
Founded
Choose your element and carry it with you as a symbol of your super power and as a tribute to our planet. The Fire Element is a little tableau handmade from 18K yellow gold, set with 0.15cts of white diamonds and is hand carved with Abalone Shell and Agate stones.
Product Details: 

18K yellow gold

0.15ct white diamonds

Total weight 7gr.

Length 42cm

Clasp fastening 

Made in Lebanon
Shop now. Pay as you like.
Smooth Shopping With Klarna
Klarna